Thanks for joining me at the Ultimate Blog Party! WELCOME!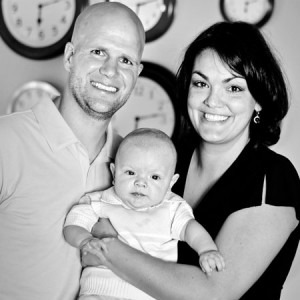 A little about me:   I'm a life-lovin', photo snappin', crazy-about-family brand new momma.
I'm a diet breaker, an exercise slacker and a chore hater. I'm forgetful; I'm spontaneous; I'm a people pleaser; I'm random. I choose play over work, saving over spending, and staying up late over waking up early.
I'm a game enthusiast, driven to win, and before I die– I WILL fulfill my life goal of being on a game show. All shopping is detestible, but I have made grocery shopping into a game so that it's at the very least, tolerable–After all, I suppose my family has to eat!?!?! I rarely follow a recipe 100% and can count on one hand the times I've grocery shopped with a list.
There are many times that I wish I were normal, but I've relinquished that dream for membership in the "It's Okay to be Peculiar" club. Join me, I dare ya!
Here are the links to a few posts so you can learn more about me:
My family:
Stick around!  Say Hello!  Subscribe! I'd love to get to know ya'!
Click here to be redirected back to my home page. Thanks again for visiting!
(Prizes I would love to win: USC60, US112, US8, USC37, USC15, USC3, USC49.)  If those are all taken, I'll take anything!  I just love to win!