My baby has an addiction. An ELMO addiction, and he doesn't even watch the show! The branding of Elmo is quite ingenious, really. By books alone, my son discovered Elmo and loves him.  I fueled the love about a month ago when I decided to find a video on youtube of Elmo & the Elmo song. I think we single-handedly have made the video one of the most popular videos on youtube.  Its number of views have risen by over a million since I pulled it up first (probably 500,000 of those are ours.)  Though I only show it to him about once per day, every time little one sets his eyes on a computer, I hear "Elmo?  Elmo?  (Translation:  Hey, put that Elmo song on for me!)"
So, my child's Elmo love affair caused me to do a little Elmo research (because I'm a dork like that).  I was really fascinated with the man behind the voice of Elmo and even checked out an interview with him–very interesting!  What I found out about Elmo was that he began his life on Sesame Street as a nameless Anything Muppet™, before becoming the famous 3 ½ year-old furry red monster who will always be 3 1/2  (why can't I have those same ageless genes?).  The voice behind Elmo is done by Kevin Clash, who first became Elmo in 1984.  You can watch the interview with him here.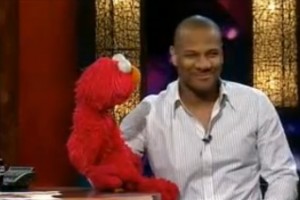 Some other interesting facts you may not know about Sesame Street:
All of the Sesame Street Muppets™ have four fingers, except Cookie Monster, who has five (and even more interesting, Cookie Monster, was designed with pointed fangs in 1966 as one of a set of three monsters for a General Foods commercial.)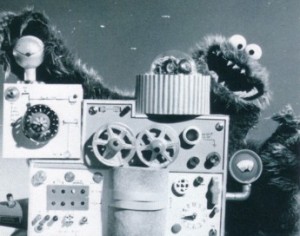 Oscar the Grouch was the color orange in season 1.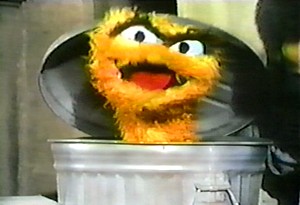 Elmo is the only puppet in history to have testified before Congress.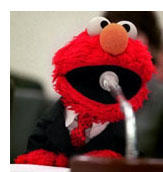 Big Bird is covered with approximately six thousand dyed North American turkey, coq, ostrich and hackle feathers.
Grover's first name was Gleep and he was green! It wasn't until the second season that he became Grover and his fur became blue.

I know this post is random, but sometimes you've got to meet people where they're at…and currently I'm into Elmo because that's where my little love is.